Why Competitive Intelligence is the Right Tool for your Business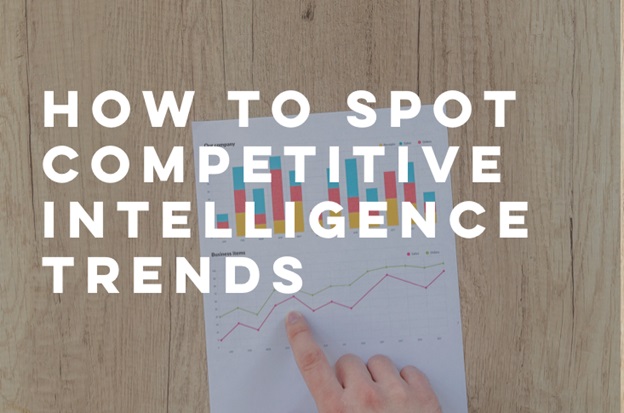 Introduction
A lot of misconceptions come up when we are talking about competitive intelligence. A great majority of individuals simplify CI as the process where we conduct market research to expound on profitable company/business models. However, CI cuts across an in-depth analysis of market and company elements that is involved in making a profitable return in your investment. Competitive intelligence is typically defined as the legal and ethical process of collecting target data from emerging trends, which when analyzed and interpreted, can offer invaluable insights into core business competencies.
Using competitive intelligence to gain competitive advantage
Let's begin by putting across that there are various ways of conducting CI for your business using emerging trends. You can either hire a third-party affiliate (CI consultancy firm) or conduct the CI process internally. Either way, you will be required to set aside a significant number of resources towards this goal. While hiring services from a CI firm might be expensive, companies like NetBase Quid make it a point to make sure that you have a positive return on your investment. The CI firm will conduct extensive research into the industry elements using their own proprietary research systems so as to infer competent competitive insights as to the actions that will help you improve your business.
If you decide to conduct the CI process internally, you will have to allocate your own time and resources into the venture and identify the emerging trends in the market. For most organizations, they will use a combination of free and enterprise software as well as their own internal research system to arrive at the designated goals and objectives. Some of the most common tools and emerging trends during CI include:
Semrush
Moat
BuzzSumo
Spyfu
Brandwatch Analytics
Rival IQ
TrackMaven
SimilarWeb
Analysts use these tools to get valuable insights into the personnel and culture of businesses, the consumer perceptions, social listening skills, product and service requirements, sales forecasts, as well as the media attention within the industry.
You should note that:
Top industries utilizing competitive intelligence include the technology industry, the healthcare industry, consumer goods industry, pharmaceuticals & biotechnological industries, manufacturing & industrial sectors, as well as financial services. These industries mostly engage the use of CI so as to gain a competitive edge in this highly competitive market. You will find that these industries are the leading industries with regards to the product and/or service to consumer relations. As such, they need to have all the analytical elements that facilitate the efficient and effective running of the business models and processes towards a profitable outcome.
Benefits of using competitive intelligence
When using CI to facilitate your business growth and structure, you will be able to gain clear competitive insights that will put you ahead of your competitors. It is prudent to argue that CI uncovers both qualitative and quantitative data on the business activities prevalent in specified industries. As such, these organizations can be able to re-evaluate their business strategies and view themselves with newer perspectives.
Furthermore, not only does CI help you track industry trends, it also helps you forecast on future industry trends. This is mostly because of the fact that with CI, you will have an in-depth guide as to the changes that have developed in the target industries over specified periods of time. Consequently, this in-depth data can also be used to forecast upcoming trends in the industry such that you can be able to explore previously unexplored territories within the industry.
Finally, CI will help your organization improve its decision-making ROIs. This is mainly because CI provides a clear blueprint of what works and what doesn't. Subsequently, it is upon the organization to decide which are the key goals and objectives, and in what ways they can be used to make their goals and objectives realistic.